Kindergarten calendar time is a fast-paced skill-filled part of the kids day that covers most of the K content area. Ask you kids what they talked about today!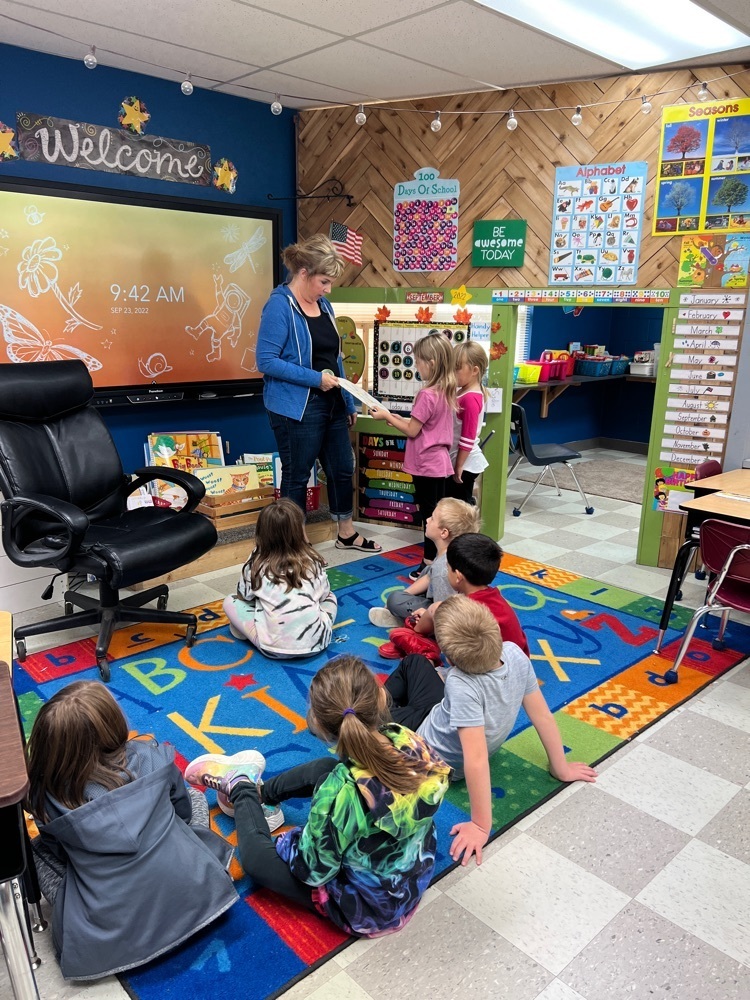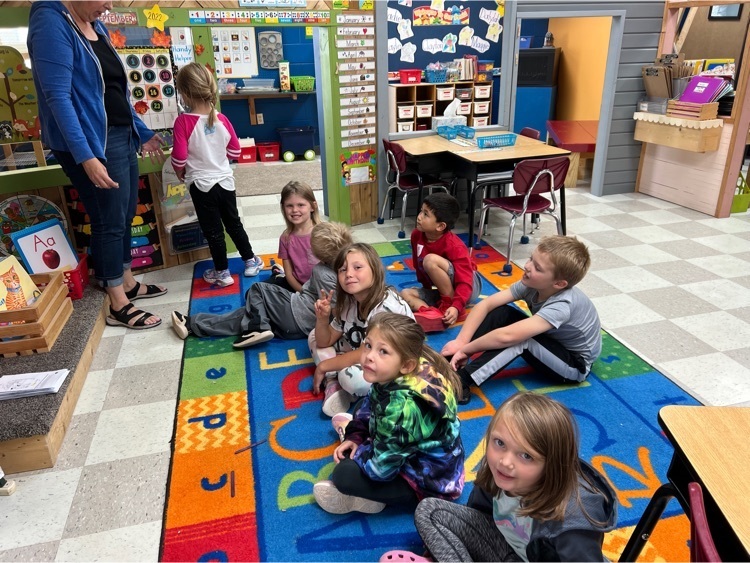 Third grade learned all about dairy today and even got to make their own butter! The students are sad that this will be their last week with Ms. Lauren.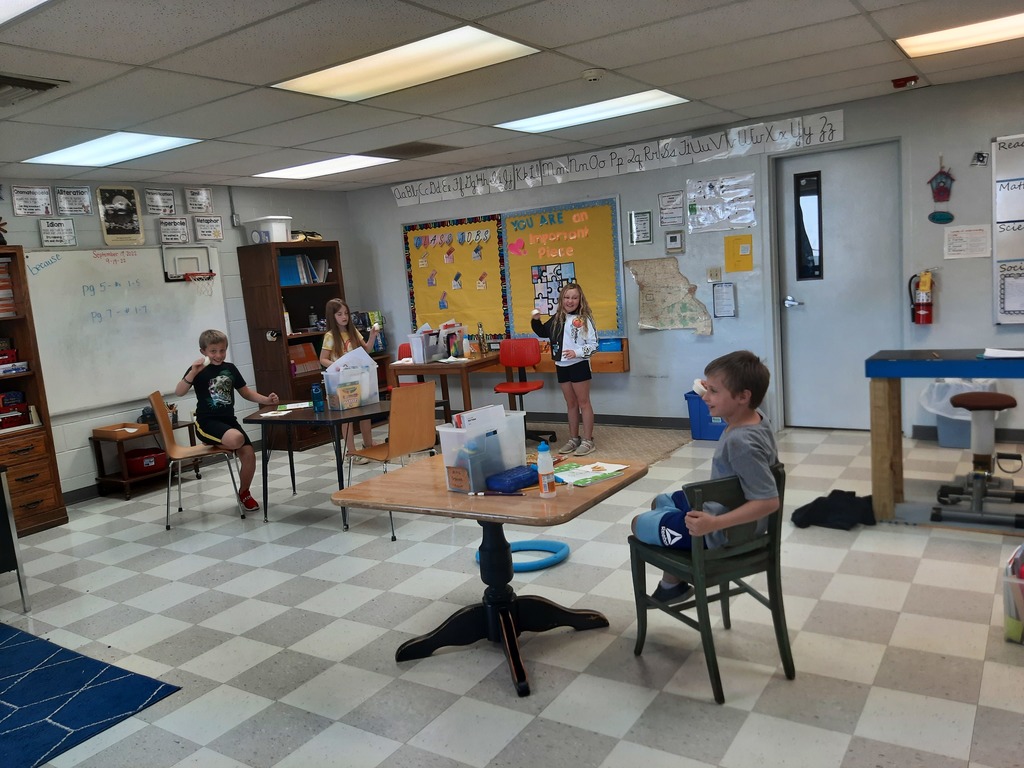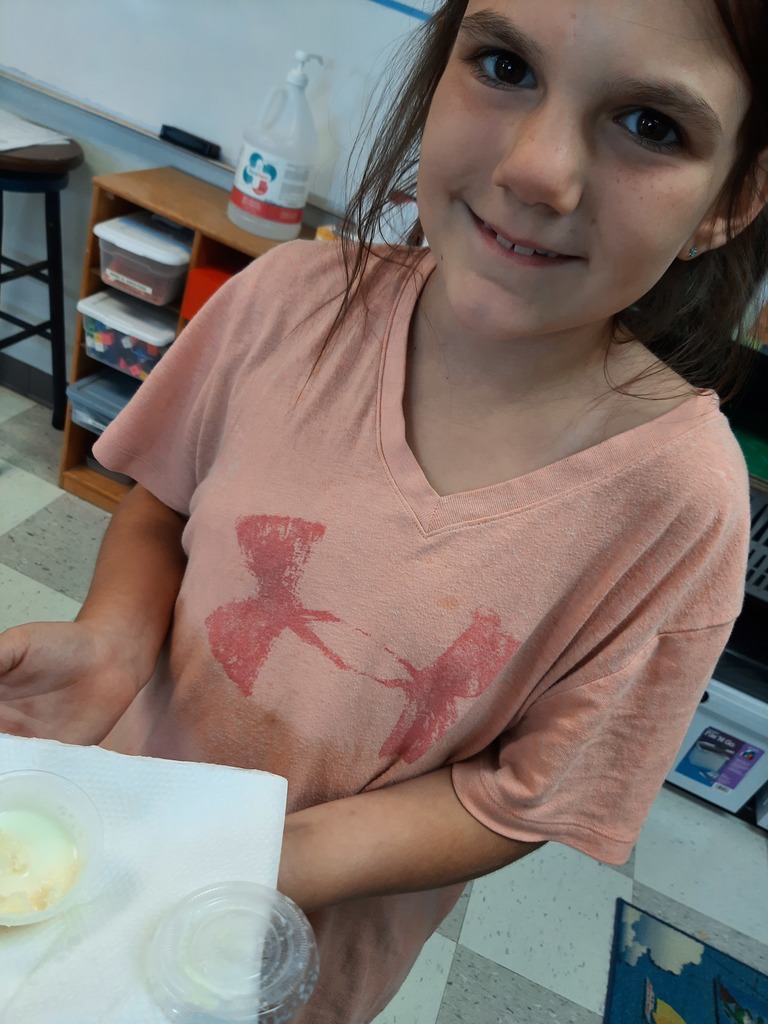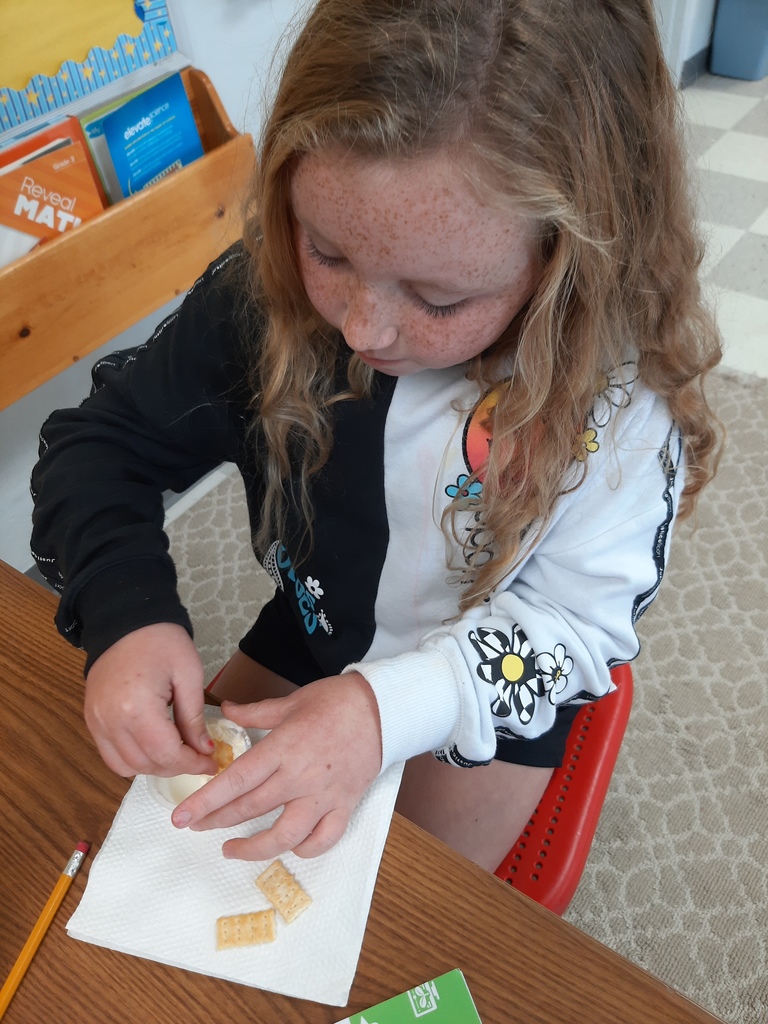 Third Grade Newsletter

Last week, third grade got to visit Mr. Gaylord's class for science. He has a fish tank with fish and plant life that is native to South America. The students enjoyed learning about the different living things in the tank and of course getting to check out all the life in the tank!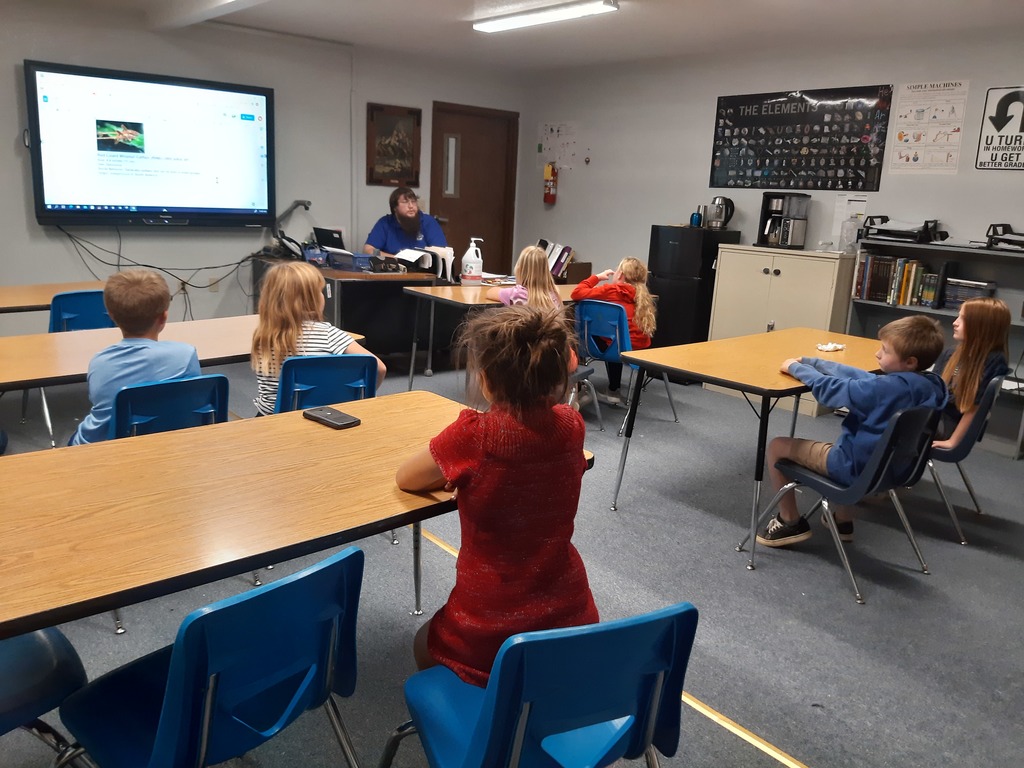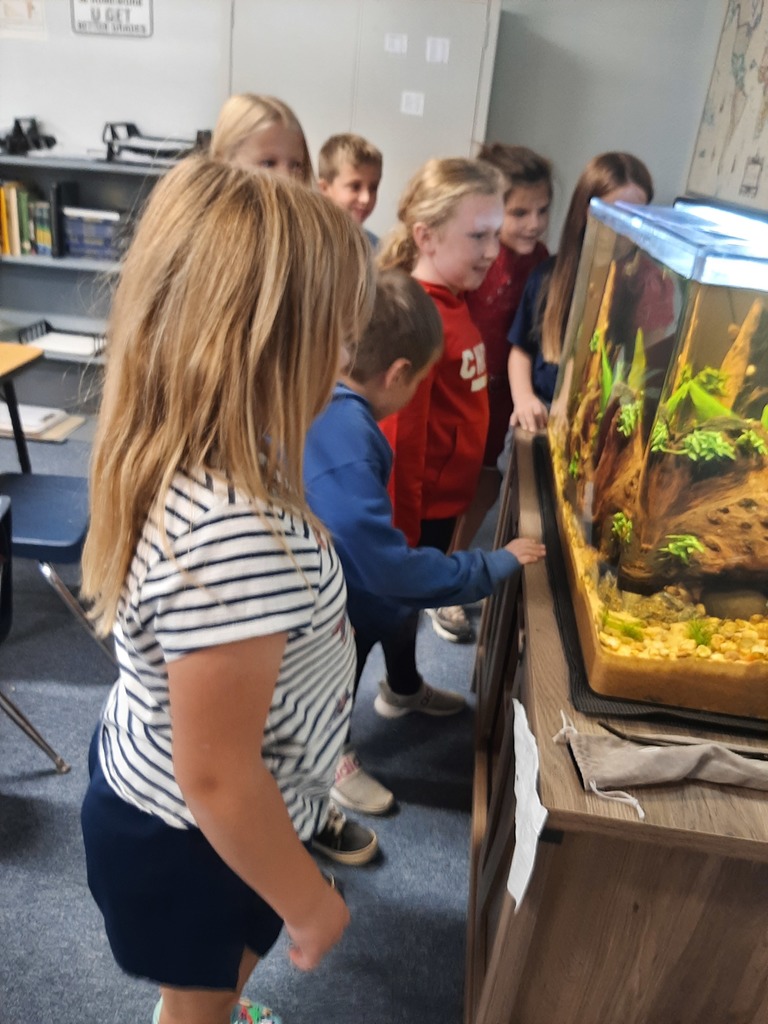 Fifth grade has been studying elements and compounds. Here, they made various molecules using toothpicks and candy!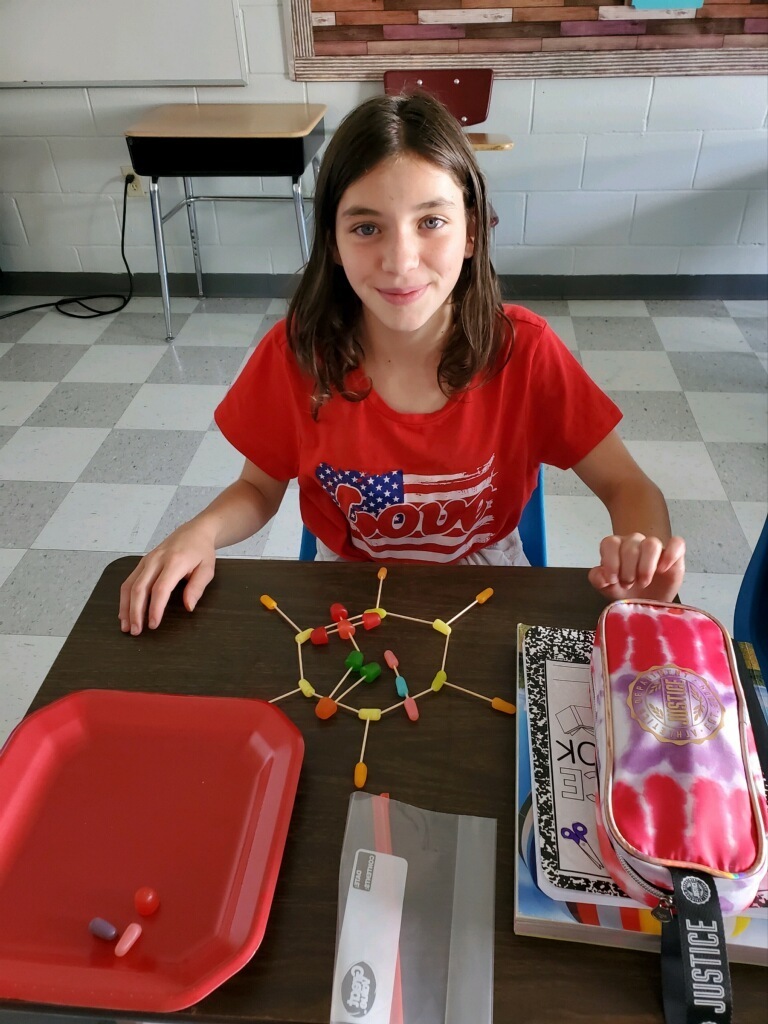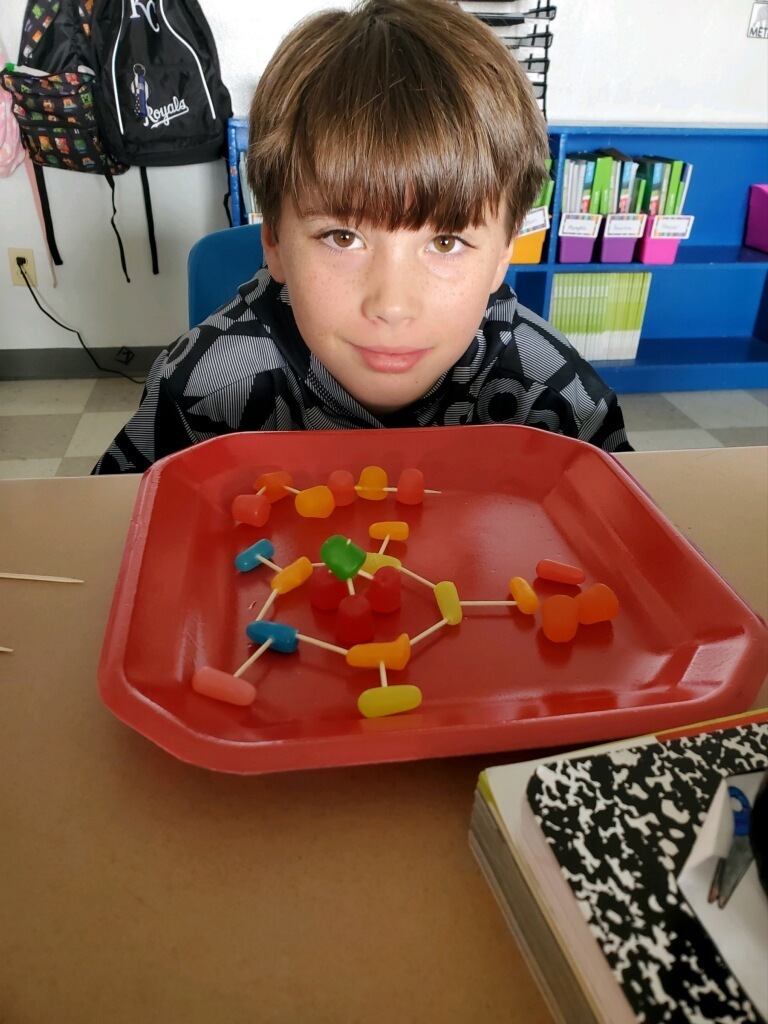 The girls volleyball team had their first game on Thursday! They have a home game on Tuesday at 6:00 against Strasburg. We would love to see you there!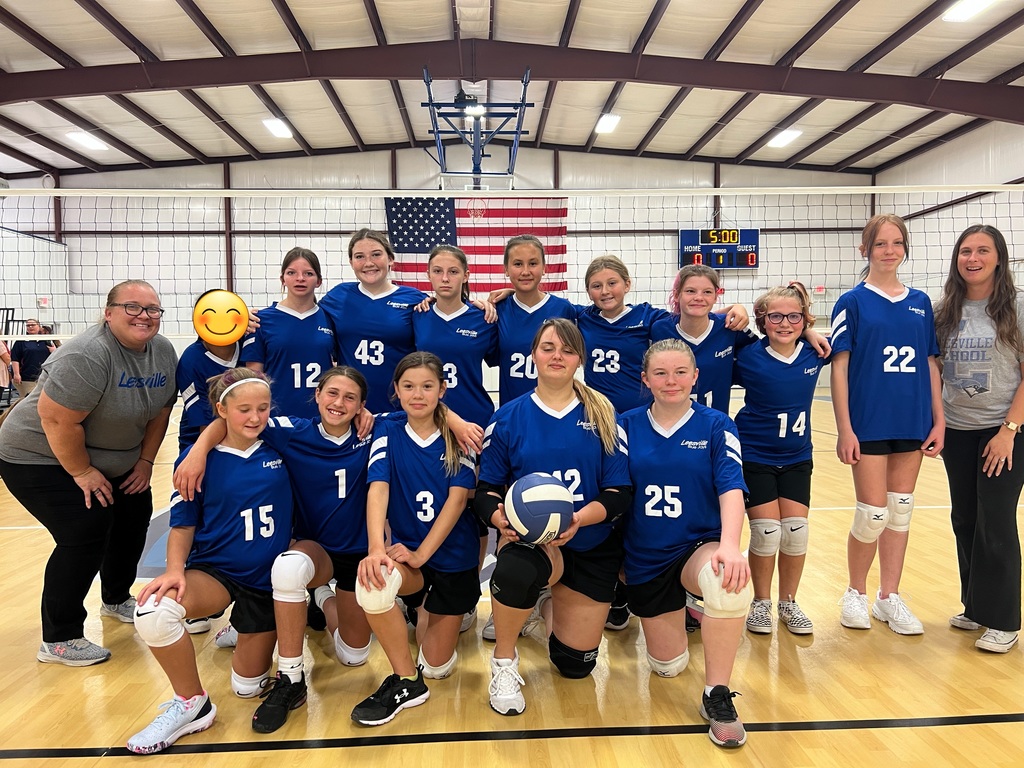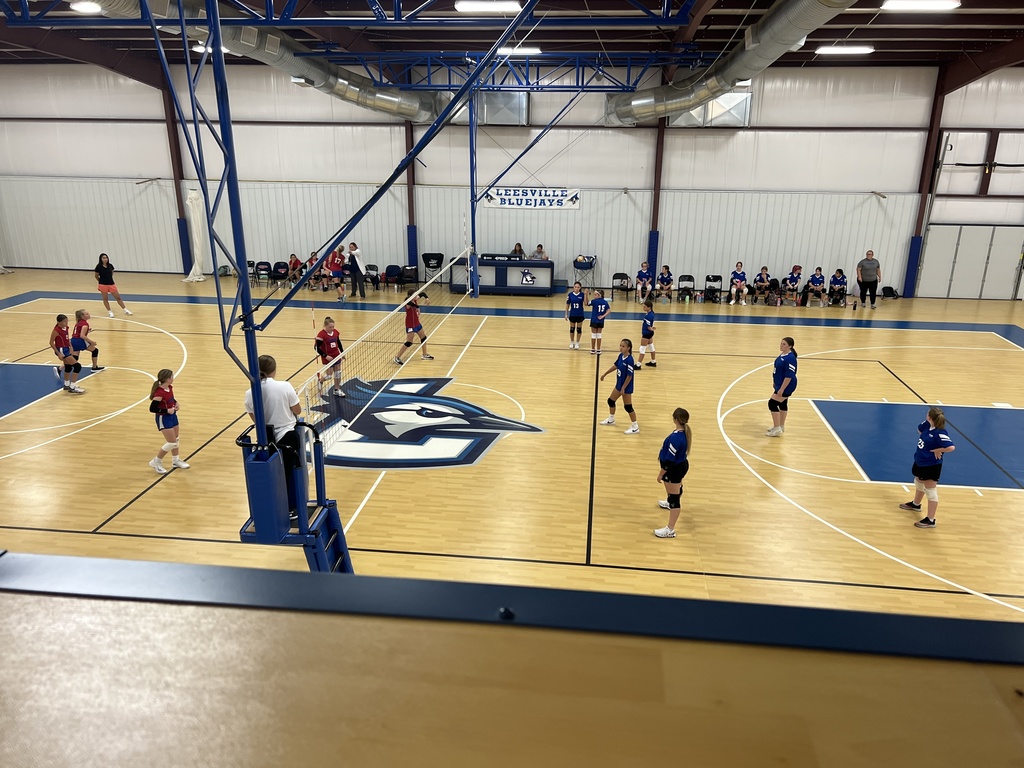 Preschool tasted a new food yesterday! Miss Teresa made eggplant parmesan and they got to enjoy it for their snack.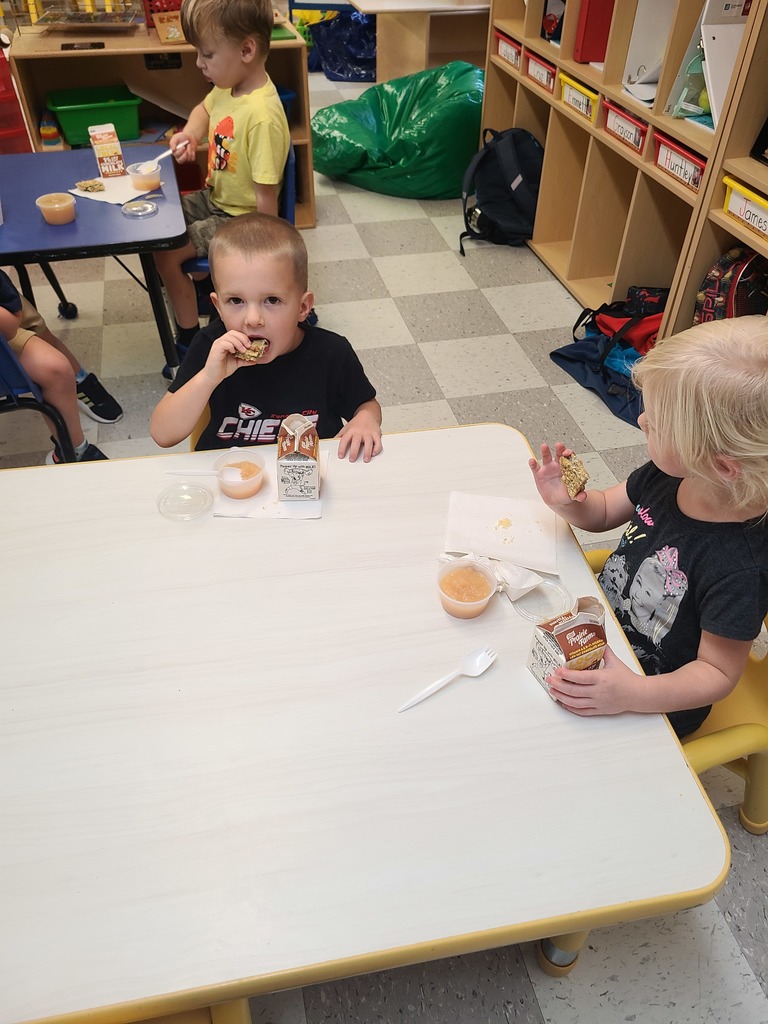 Kindergarten had show and tell today! The kids brought some great items to share with their class.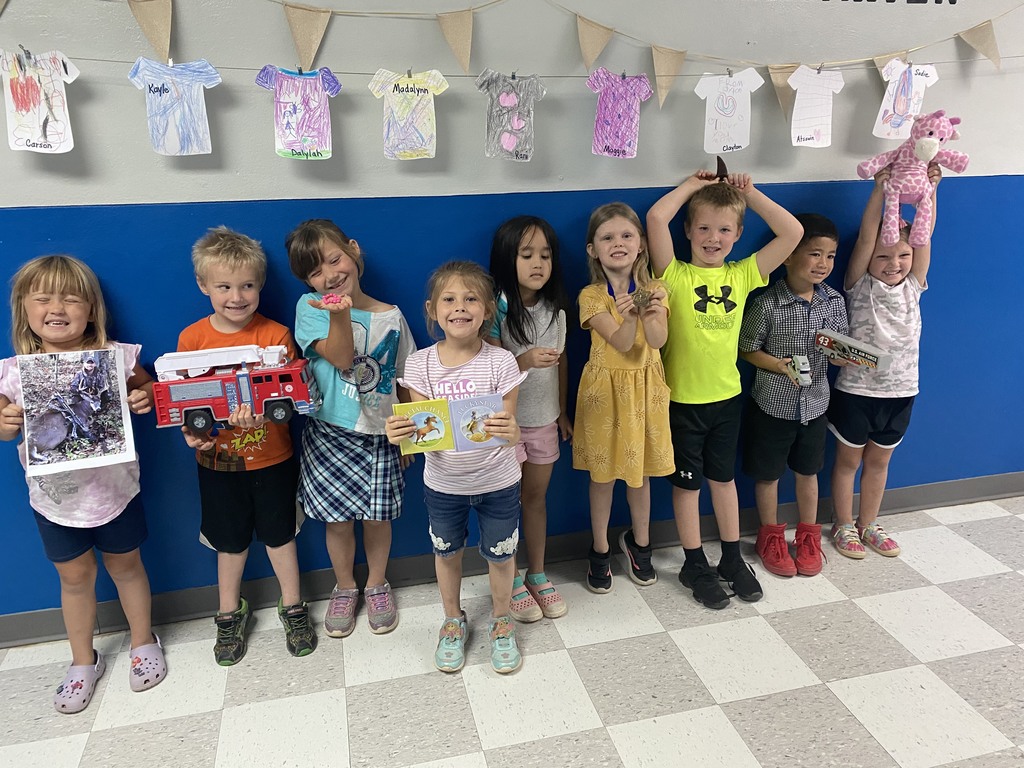 Third grade is excited to have a former Leesville graduate in our classroom for the next two weeks! She will be teaching us all about agriculture through a program called Ag On the Move. Today student learned all about corn and even made their own plastic!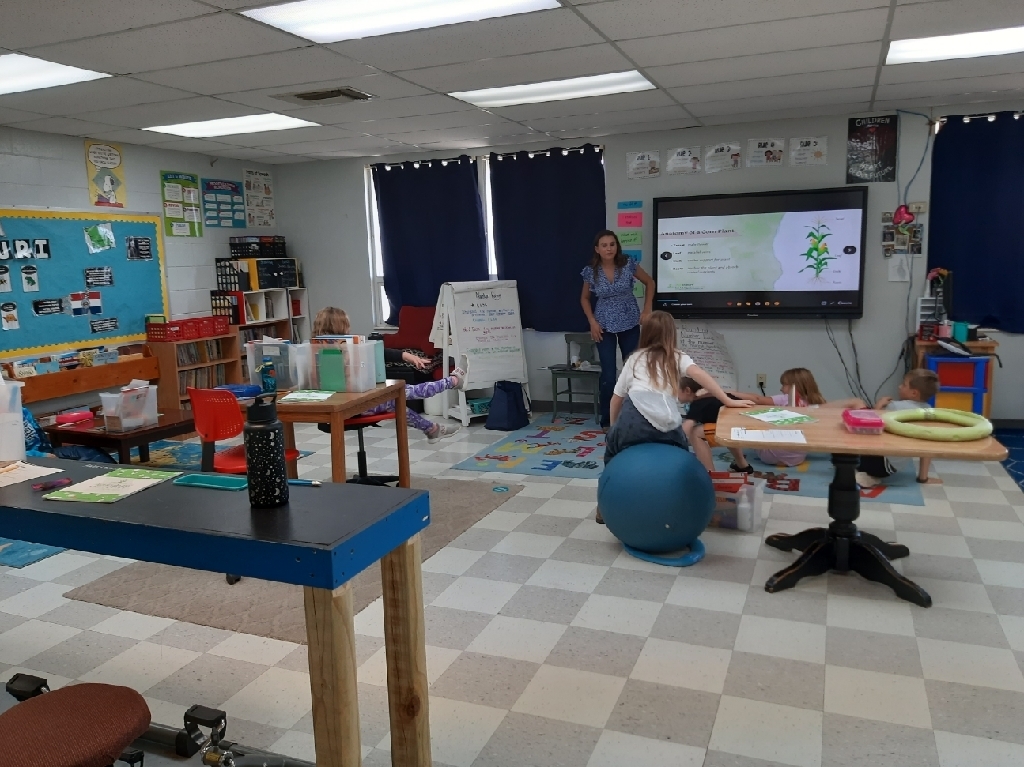 Third Grade Newsletter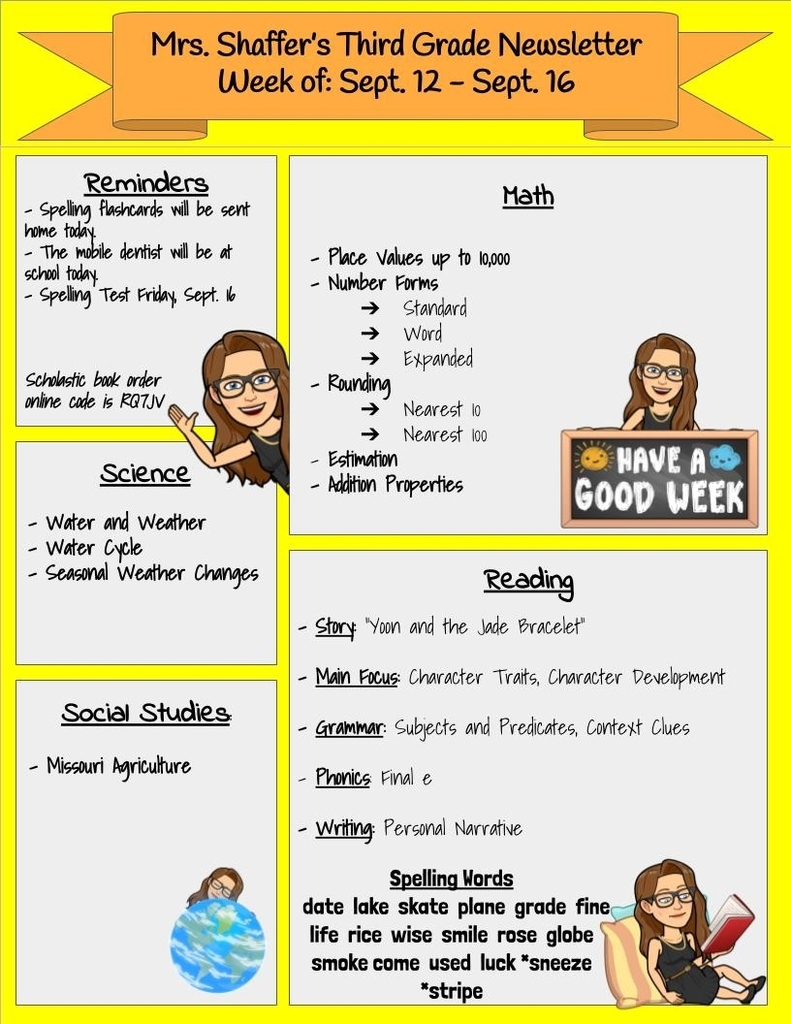 Elementary and middle school had a great time making "Hula Huts" in PE class the first week of school! They had to work together to make a hut out of Hula Hoops.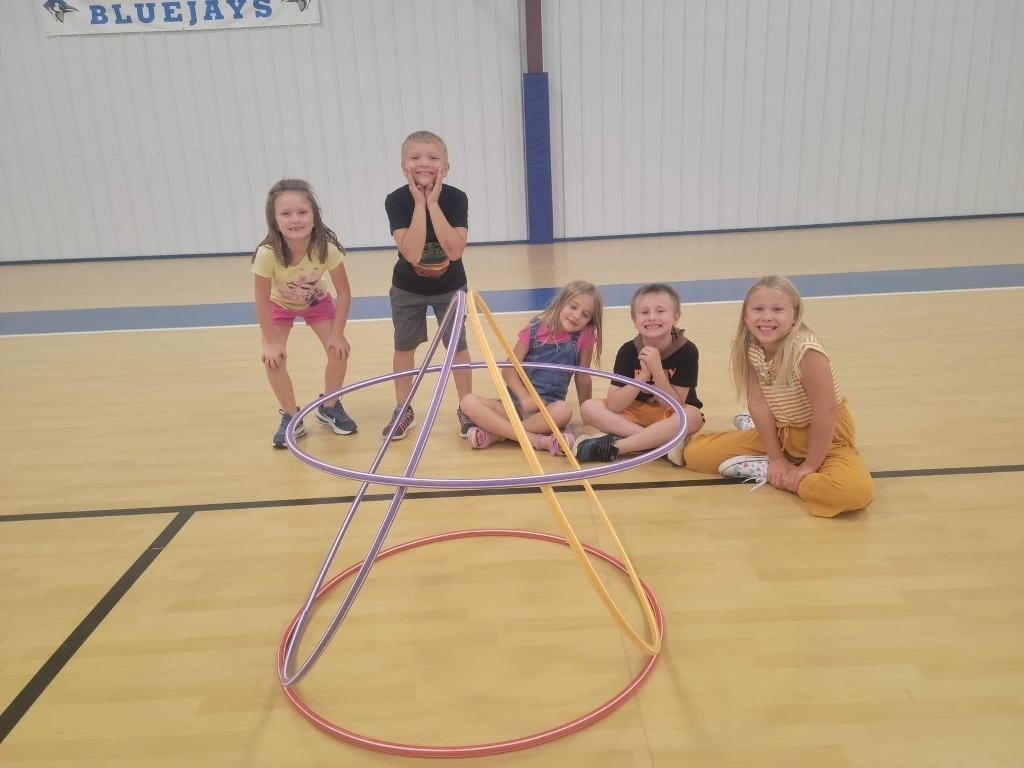 Third Grade Newsletter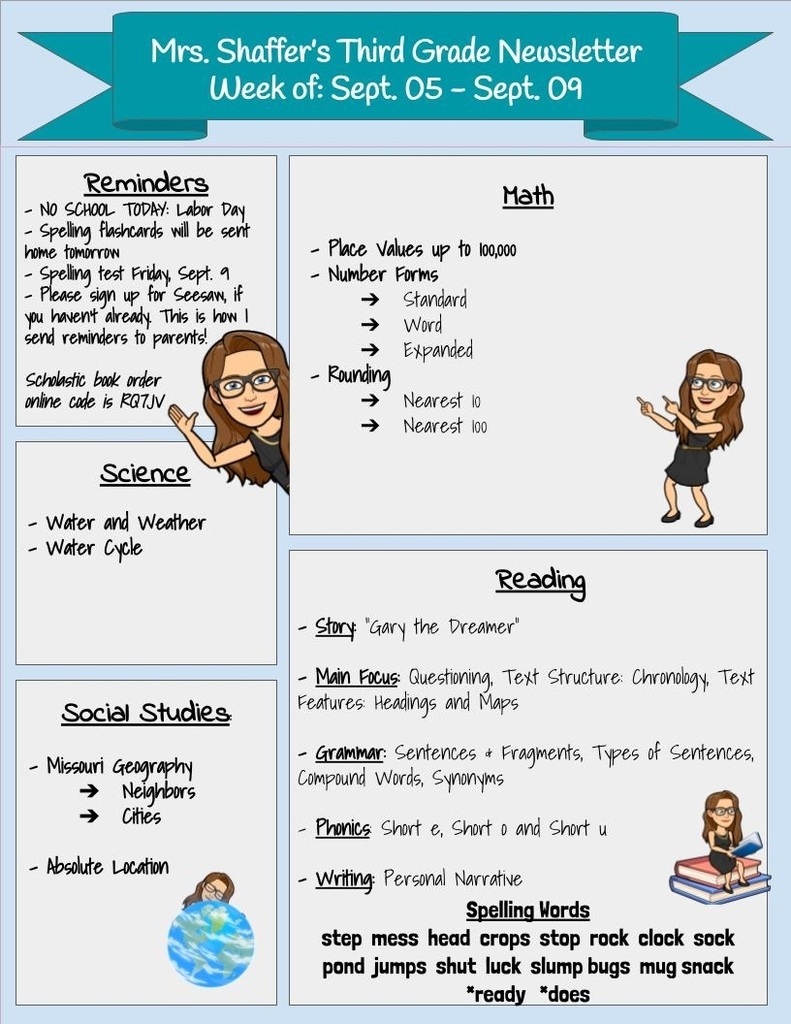 Children in our district ages birth -3 can sign up for Parents as Teachers!

Preschool is discovering how germs work today.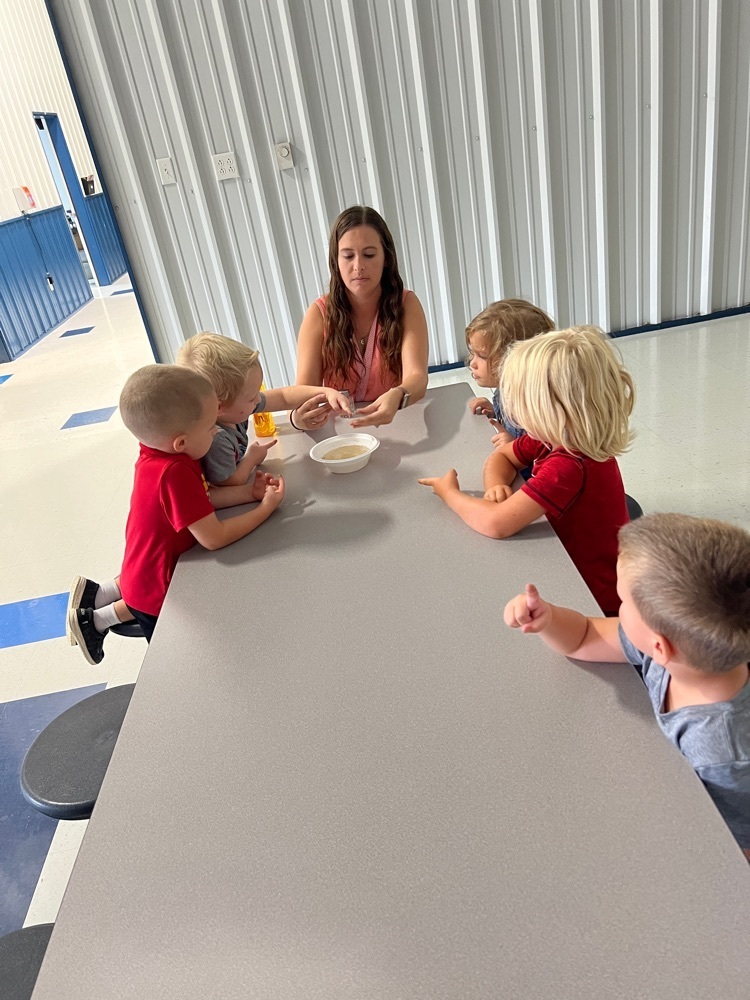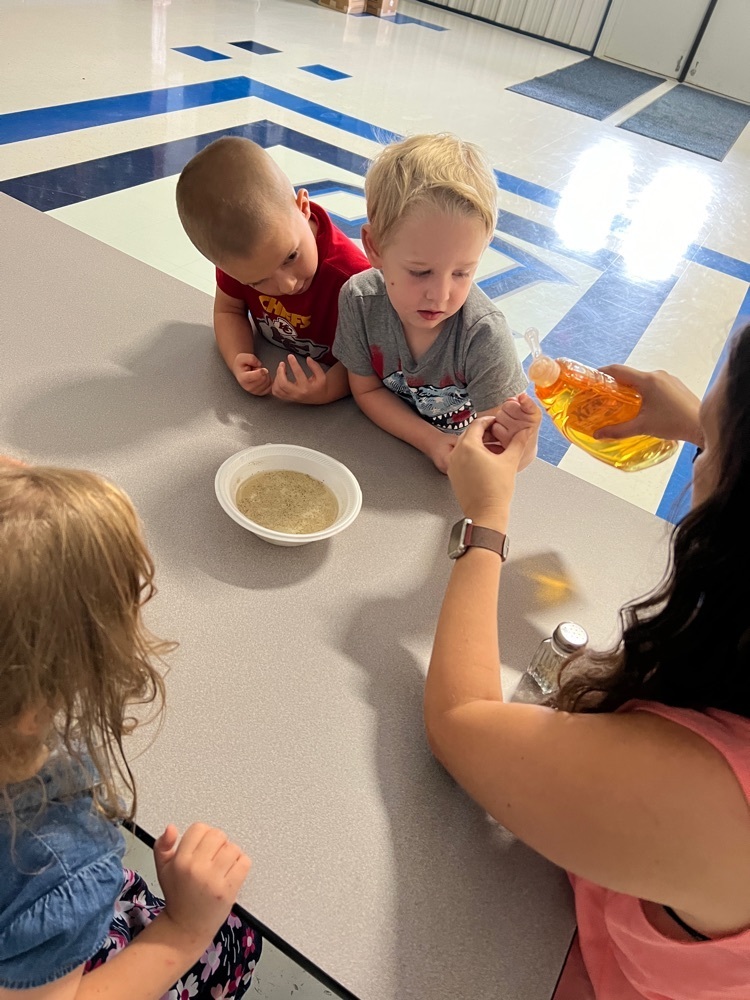 Third Grade Newsletter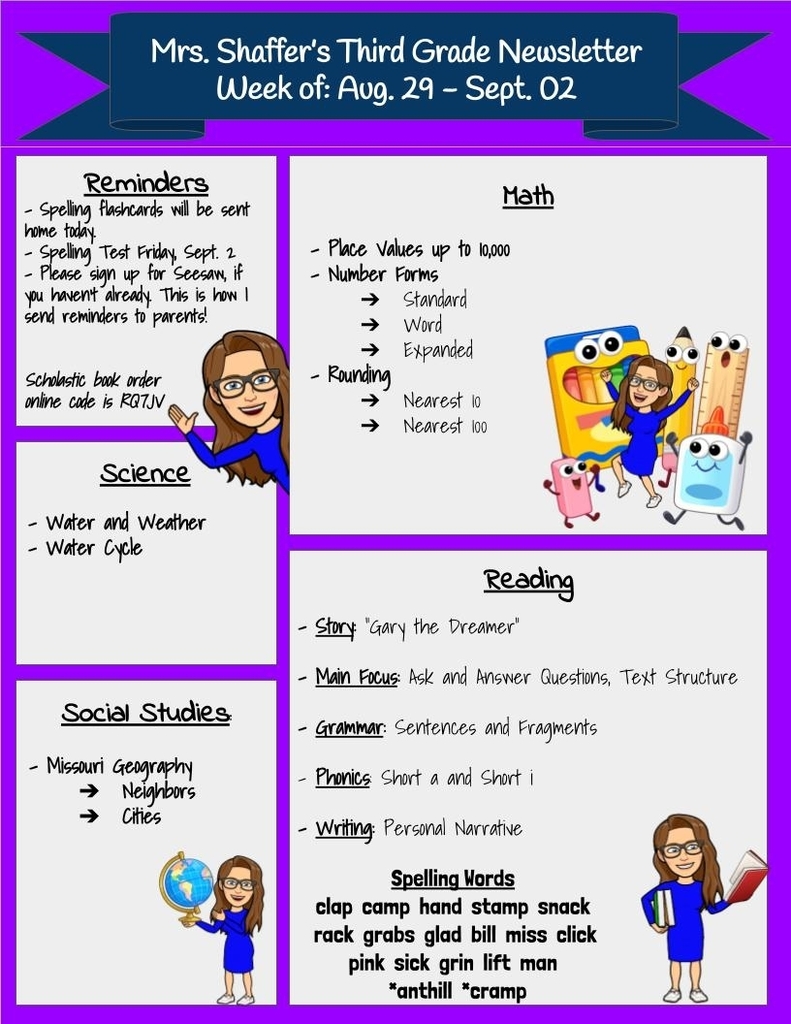 Third grade had a great first day of school!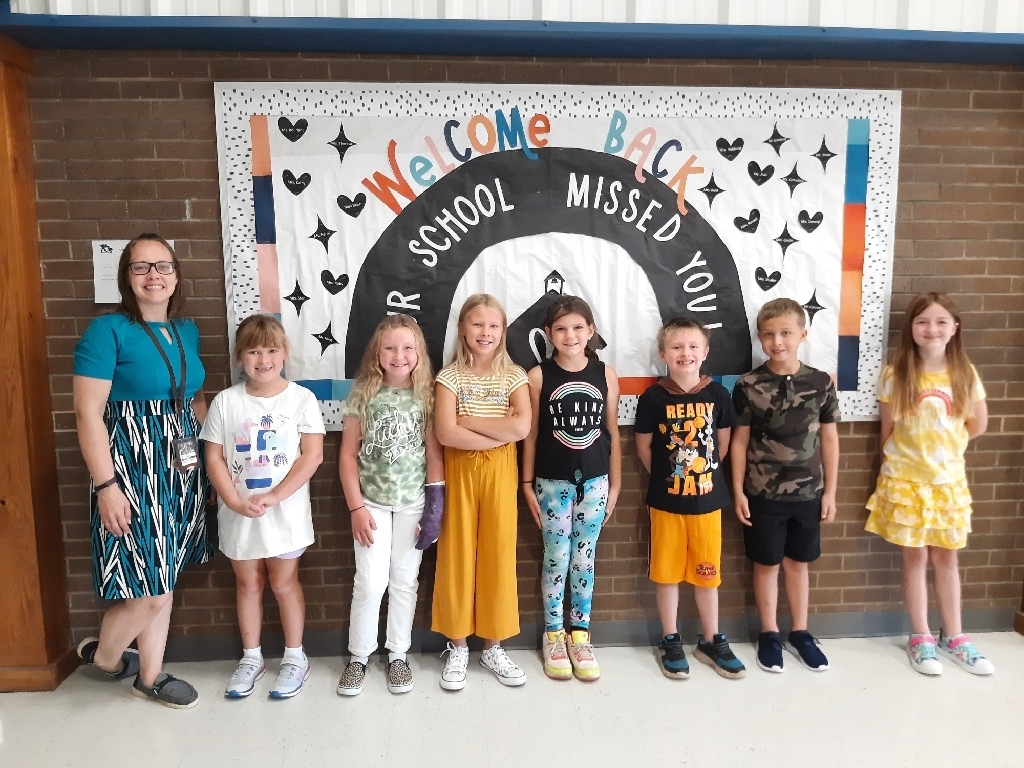 Thank you is not enough for the wonderful meal, water bottles, and amazing conversations with the beautiful ladies from Soul's Harbor Church. You definitely spoiled us!

Teachers never stop learning !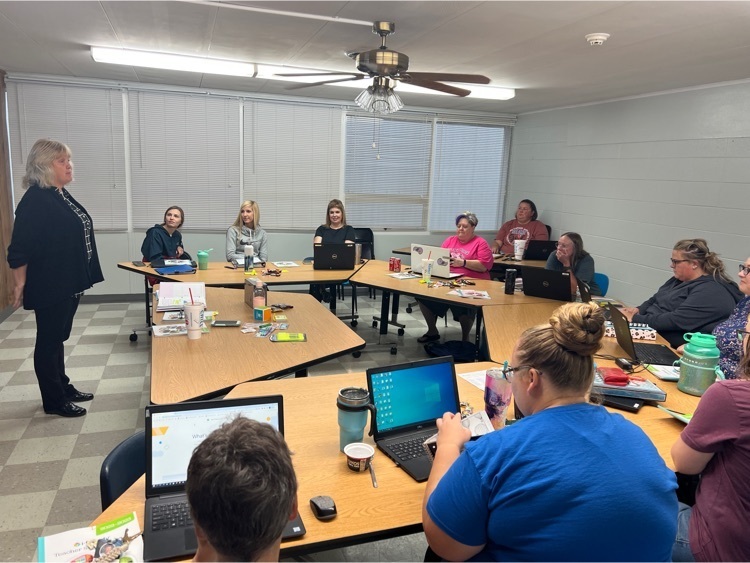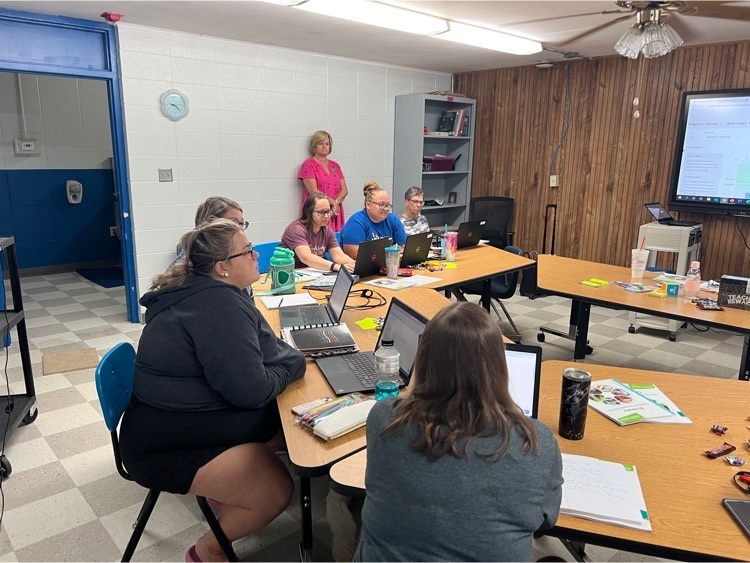 NOTICE OF PUBLIC HEARING A hearing will be held at 5:50 p.m., August 11, 2022 at the Leesville R-IX library located at 8229 E Hwy 7, at which time citizens may be heard on the property tax rate proposed to be set by the Leesville R-IX School District. The tax rates are set to produce the revenues which the budget for the fiscal year beginning July 1, 2022 show to be required from the property tax.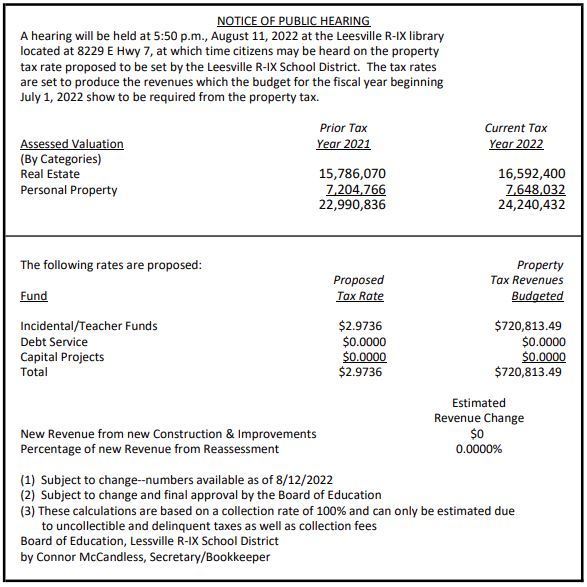 2022-2023 Leesville School Supply List